2024 information is not yet available. For reference check out the information from 2023 below:
JAMTRAK- POWERED BY ALLEGIANT
This convenient and free transportation option will run all day & night and be available all throughout Outeroo with multiple routes and stops along the way.
HOW IT WORKS:
JamTrak works much like a bus or subway system, which is to say that you can only hop on and off at designated locations, and the JamTrak will drive on a predetermined route. Check out the new and improved JamTrak routes below!
HOURS OF OPERATION
6/13: 4:00PM to 11:00PM
6/14: 5:00PM to 4:00AM
6/15 - 6/18: 8:00AM to 4:00AM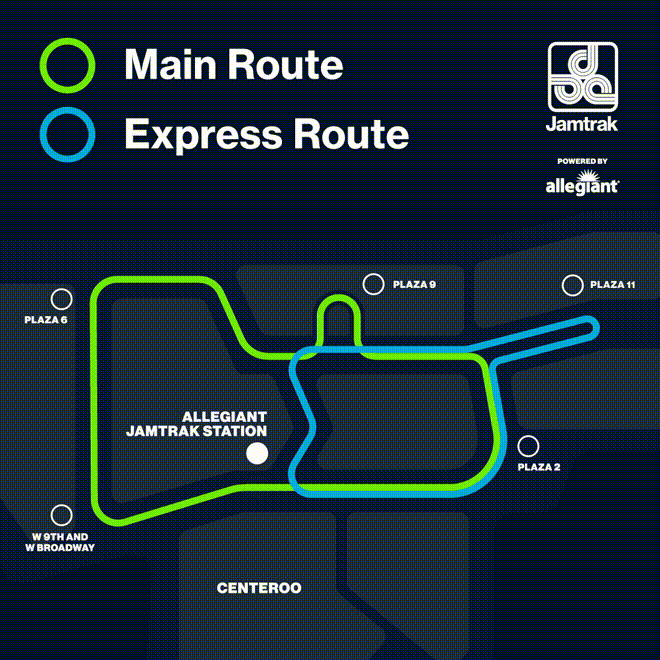 *Map is subject to change without notice.